Attending the meeting, there were leaders of Hai Phong city: Mr. Do Manh Hien-standing deputy Secretary of the municipal Party Committee, members of the municipal standing Party Committee, leaders of the municipal People' Council, People's Committee, leader of the municipal delegation of National Assembly's deputies, and representative leaders of concerning departments/agencies. On the side of leaders of Binh Thuan province, there were Mr. Nguyen Hoai Anh-alternate member of the Party's Central Committee- standing deputy Secretary of the provincial Party Committee cum chairman of the provincial People's Council, along with members of the provincial standing Party Committee, the provincial delegation of NA deputies, People's Council, People's Committee, representative leaders of the provincial departments/branches/agencies.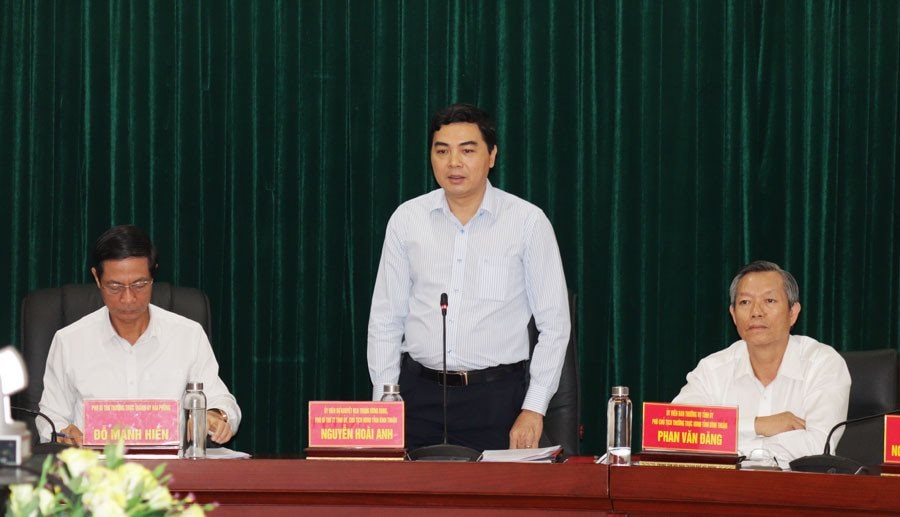 Mr. Nguyen Hoai Anh- standing deputy secretary of the provincial Party Committee of Binh Thuan province expressed his joy to see impressive achievements and robust development of Hai Phong city over the past years. He emphasized that Binh Thuan province has a favorable position as a gate connecting economic, cultural, political and social exchanges between the provinces/cities in the south central coastal region with provinces/cities in the key economic zone in Southern region. 30 years after its establishment, Binh Thuan province has overcome difficulties, risen up and gradually reduced the gap in development levels with provinces/ cities in the South- Central coastal and South-Eastern regions. The province's economic potential and economic infrastructures have been strengthened to create a premise for strong development for the coming years. Mr. Nguyen Hoai Anh also mentioned a number of development achievements of Binh Thuan province, with a lot of new factors for development, such as: tourism, off-shore oil & gas exploitation, renewable energy, hi-tech agriculture, contributing to making Binh Thuan become a new development pole in the South central coastal region.
On that occasion, leaders of two localities introduced an overview of current situation in socioeconomic development, national defence and security, work relating to building the Party and political system. Experiences during the leadership and direction in socioeconomic development, management of public investment capital sources, private and foreign investment attraction, building infrastructures, attracting investment in tourism development, administrative reform and so on.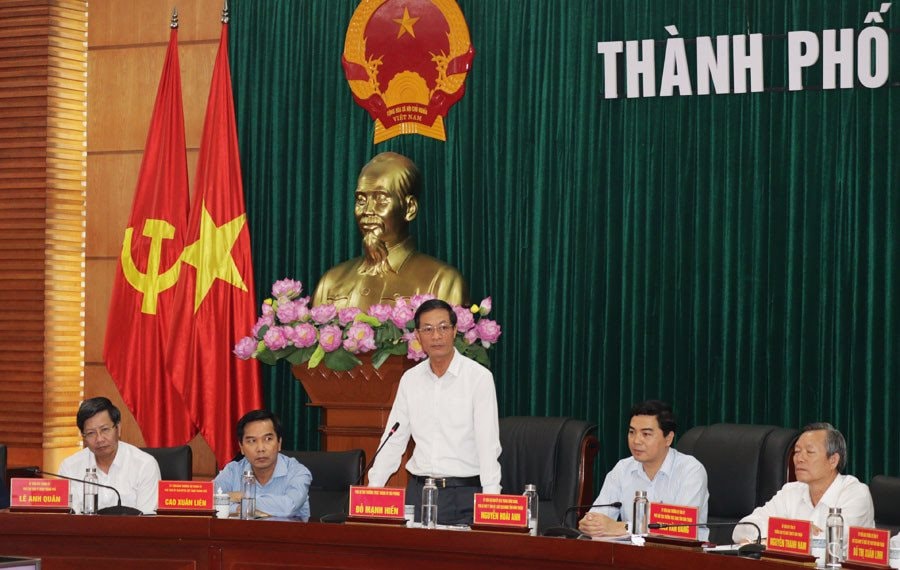 Speaking at the meeting, Standing deputy Secretary of Hai Phong city Party Committee extended his congratulations to Binh Thuan province with achievements in economic development during the recent years. He expressed that Binh Thuan has potentialities to achieve further development in the future thanks to its favorable position, natural resources and human resources. He confirmed that the working trip of Binh Thuan's leadership delegation to Hai Phong city, along with the important content exchanged in this meeting between the two localities would help both Hai Phong and Binh Thuan learn from each others'useful and practical experiences.